Owen and James have been busy blending the latest thinking and understanding into powerful bite-sized chunks for your edification.
Both of these courses present some of the most up to date thinking in therapy and are intended to give you insights and that are not included in most texts.
We both believe in the power of vocabulary - knowing the meaning and implications of a word brings understanding, and with understanding comes great power.
We aim to give you power to delve deeper, widen your horizons, and take your clients further than ever before.
We hope you enjoy them.
          The Philosophy of Touch:
Palpation, Perception and Philosophy
in Clinical Practice
Is there anything more important in our work than touch?
This webinar is an opportunity to dig deeper into the science and philosophy of palpation. 
Touch is not quite as simple as just putting your hands on and feeling. Touch is a complex relationship between the physical sensation and the cognitive interpretation of that touch sensation. 
'I can't feel anything' is a common statement I hear in workshops where new skills are attempted for the first time. Not feeling anything is not entirely true, the hand can feel something, however, as a novel sensation, the brain has not yet interpreted this into meaning.
Its like the child's party game of putting your hand in a box and describing the (often) horrible sensation of touching a soft, sticky, squishy something that creates the squeals of delightful horror of the imaginative child; only to discover it's rice, or something equally mundane.
And this is where an appreciation of philosophy can help. Socrates said that the principle job of philosophy was to 'know oneself' a little better. Knowledge of ourselves not only improves palpation but consequently affect the treatments and interventions we give. During the webinar we shall investigate how our own expectations and biases can affect our capacity to palpate and treat our clients. Together we build your palpatory confidence as we embrace the certainty of uncertainty in clinical practise. 
Register Here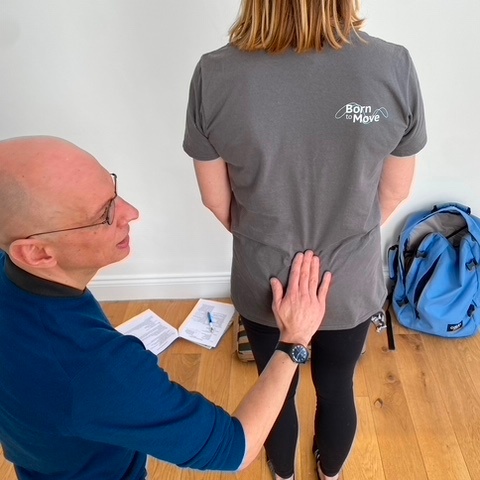 Move to Integrate
Follow this unique assessment system. To empower you to provide clinically effective treatments that fit the time and space you have available in your clinic or studio.
With over four hours of unique video content, quizzes and supporting documents the MtI online course will help make you the best clinician in your area.
Utilising Diane Lee's Integrated Systems Model as a base to this approach to postural & functional analysis. Designed to complement and enhance your workshop experiences.
Study at your own pace. Pause, rewind and listen again to novel concepts and complex themes. A dynamic and relevant learning process to help you help your clients.
Enroll Now!
Invest in 'Move to Integrate'
Understanding Fascia in Movement
This course is designed for movement and manual therapy professionals who want to truly understand how fascia works in concert with other systems.
It explores many of the problems with textbook anatomy and shows how an understanding of function helps put tissue architecture into a context that makes sense.
The presentations show how real-life function and anatomy can be taught together in a way that blends the best of a tensegrity-based approach alongside the established science of biomechanics.
Where most workshops and authors focus on the elasticity of collagen fibers this course also explores how fascial tissue works in concert with muscle to deal with high loads.
This course is a comprehensive overview of the major roles of fascia during real-life movement and explores:
The Problems with Textbook Anatomy
The Unemphasized but Important Relationships Between Joints and Muscles
How Fascia Increases Power Output of Muscles
The Real Truth of 'Optimal Resting Position' for Muscle
How Fascia Helps Optimize Muscle Force/Length and Force/Velocity Relationships
All presented in a user-friendly and accessible format.
Invest in 'Understanding Fascia in Movement'